Hi There! Welcome To Kathy Firebaugh's Art-4-You Guestbook Page.
Are You Interested In Attending A Class?
Want To See A New Product?
Any Other Questions?
Thanks for stopping by. Please take a moment to sign our guestbook.
I'd like to kow where and who I am reaching out to.....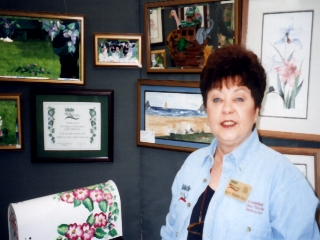 To View Reader's Comments

TO E-MAIL KATHY: If you want to e-mail me without going through the comments screen above...
Kathy's Walls website
Check out these other favorite sites:
Virginia Mountains Craft Guild The Virginia Mountains Guild now has two shows - Labor Day at Claytor Lake and the Christmas Show in November at the Salem Civic Center
The Shenandoah Valley Music and Art Directory
Donna Dewberry's One Stroke site This is Donna Dewberry's one-stroke website. Donna was one good reason I got involved with this art work....